David Su Liqun Publications
Book Description:

The Chinese language has one of the oldest writing systems still in use today. Written Chinese can be likened to mankind, which has existed for thousands of years and will continue to flourish for endless years to come.  This book, by using vivid illustrations of novel catchphrases with accompanying instructions will reveal to learners 'the secret of eternal life'.  In fact, the book relates not only to the learning of Chinese characters but also to an understanding of Chinese culture.
This book encompasses 300 basic characters used in the modern Chinese language. The unique approach and novel way of learning enables the student to remember each character within 5 minutes.
To order the book: www.masteringchinese.co.uk/contact.html
Published In Jun 2014, the second print in Feb 2015, the third print in April 2017
by David Su Liqun
The Vintage Book of Contemporary Chinese Fiction (Vintage Originals)
13 Nov 2001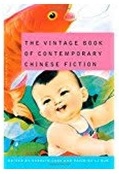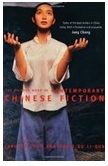 by Gillian Choa and David Su LiQun
David Su Li-Qun and Carolyn Choa introduce nineteen of China's most enthralling writers-to date largely unknown outside their native land. From Shanghai to Beijing, we meet people whose lives have been transformed by their country's turbulent recent history.
Cheng Nai-shan writes about the present-day life of the former Shanghai upper class and their children. Sent to work on a rural commune at age fifteen, Wang An-yi now writes about the struggles of the urban underclass. Wang-Meng, once exiled to Tibet, now writes award-winning, character driven stories. Mo Shen had been a railway porter before emerging as a writer after the fall of the Gang of Four. With these and seventeen other writers represented, The Vintage Book of Contemporary Chinese Fiction is a literary testament to a post-revolutionary nation in transition.
Jan 2004
by David Su Liqun and Joanne Atkinson
Zhuang Zhou Tests His Wife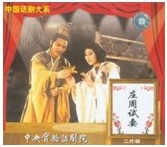 This English play has staged in the National Theatre in Beijing in 1995-1996
by David Su Liqun

Vermilion Ink  Kindle Edition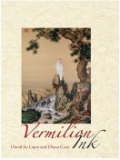 by David Su Liqun (Author), Diana Gore  (Author)
A 24 -episode  Missionary & Royal Course Artist Giuseppe Castiglione has been broadcaster by CCTV in China in 2006.