Chinese Courses For Beginners HSK 1
Mandarin Courses for Beginners HSK 1

The level 1 course (HSK1 Beginner).
The course lasts two terms, each term consisting of 24 hours.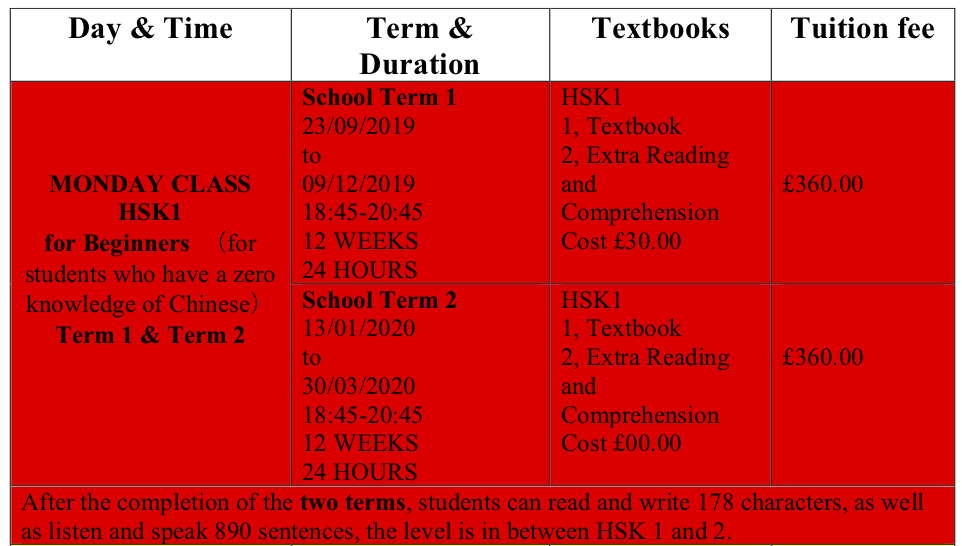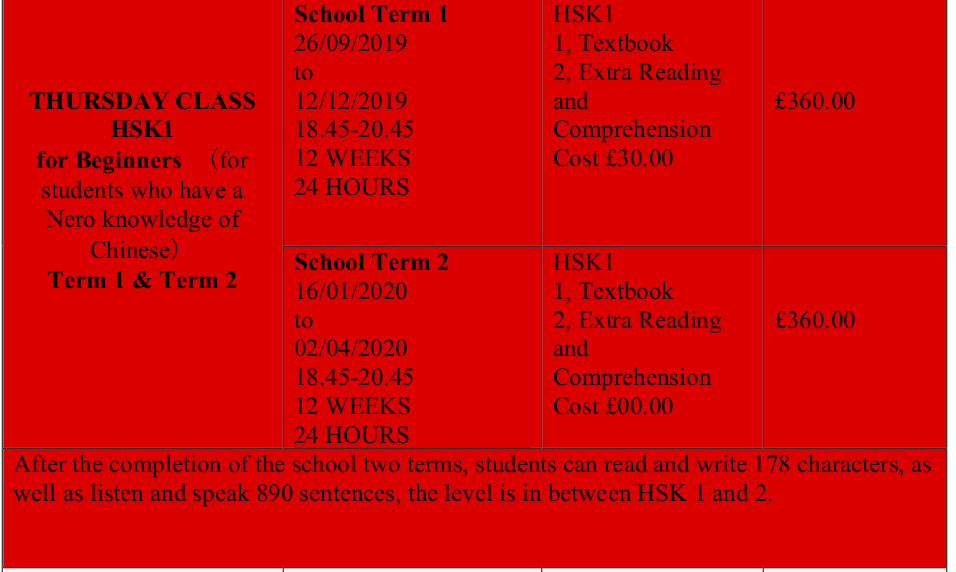 Description:
The courses are in order to give participants with no previous or have very basic knowledge of Mandarin Chinese language. After Term one, the students can understand 178 Chinese characters. And when their Term two is completed, they can speak, read and write 890 sentences in Chinese characters, and the level they achieve will be much higher than HSK1.
School location: 19-21 Ridgmount St, London WC1E 7HA in Central London
Email: mecsmeridianchinese@gmail.com
When transferring, please add your name to it as the reference.
After your payment has reached our account, we will confirm your place.